Flipping Houses for Dummies

By Ralph R. Roberts and Joe Kraynak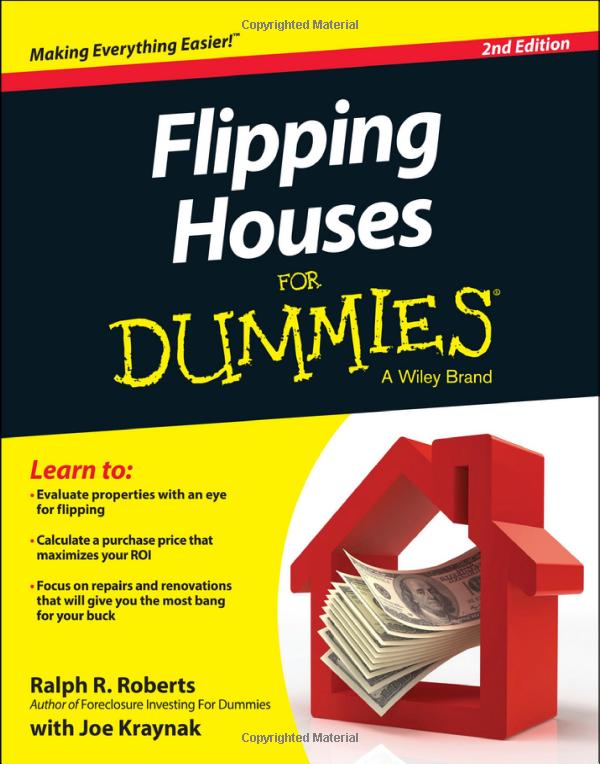 Ralph's latest book is 'Flipping Houses For Dummies,' a simple and straightforward guide to the popular investment strategy of buying, fixing up, and quickly selling houses-is Ralph's latest book.
In Flipping Houses For Dummies, Ralph explores a popular niche in the current real estate boom. The opposite of the safe "buy and hold" strategy advocated in most investor books, flipping is the act of buying a property cheaply, renovating it to add value, and quickly reselling it at or near market value for a profit.
This handy book provides an overview of all the vital components of the art of flipping, covering the entire process from start to finish. In Flipping Houses For Dummies, you'll learn how to:
Find 'dontwanners,' properties that can benefit from reinvestment
Negotiate and purchase them
Perform improvements and renovations
Sell them for a tidy profit
Ralph also covers all the many variables that can affect the process and covers property inspections, mortgages, and taxes, as well as working with contractors, brokers, and agents.
Straightforward and straight-to-the-point, Flipping Houses For Dummies is perfect for responsible investors who want to flip houses the right way and steer clear of legal gray areas that get some investors into trouble.
ISBN: 1118801636
Flipping Houses for Dummies

NOW AVAILABLE!

Order your copy at Amazon.com